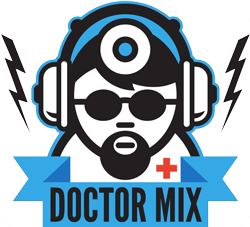 Doctor Mix ist ein professioneller online Mixing- und Masteringdienst mit Sitz in London, Großbritannien. Der Dienst ist spezialisiert darauf, hochwertige Master an Künstler und Plattenfirmen, die auf Internetdienste angewiesen sind, zu liefern. Doctor Mix sind seit langem in der Branche tätig und Experten in Sachen Tontechnik. Sie garantieren Ihre Musik großartig klingen zu lassen.
Claudio Passavanti hat in jeder der drei Regien von Doctor Mix GIK Acoustics Module verwendet und beeindruckende Ergebnisse erzielt. Claudio berichtet begeistert: "Mit GIK Acoustics Modulen habe ich eine wahrlich effiziente, kostengünstige und elegante Lösung gefunden meine Studios perfekt klingen zu lassen. Vielen Dank dafür GIK!"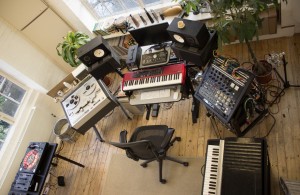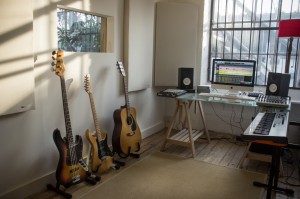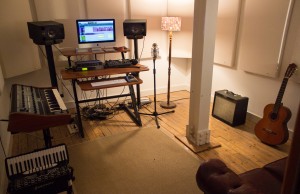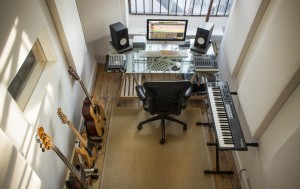 Wer wir sind
Doctor Mix ist Teil des BBC Musiklabels Sunlightsquare Records (London). Wir sind spezialisiert auf online Mixing- und Masteringdienste. Wir sind seit acht Jahren in der Branche tätig und bekommen jährlich mehr Kunden hinzu.
Die Studios
Wir befinden uns in einem Studiokomplex in London, der 2002 errichtet wurde. Wir verfügen über drei Produktionsräume auf Weltniveau sowie eine Community von Produzenten, Toningenieuren, Plattenfirmen, Komponisten, Session Musikern, DJ's und vielen mehr.
Unsere Räume sind mit sorgfältig selektiertem digitalem und analogem Equipment ausgestattet. Unter anderem verfügen wir über mehrere ProTools HD 10/11 Systeme, Thermionic Culture Valve Mixer, Studer Tape Master Recorder, Neve 33609JD Compressor, Empirical Labs Distressor, Universal Audio 610, T.C. Electronic Finalizer, Yamaha NS-10 und PMC Mastering Studio Monitore.
Kunden
Doctor Mix hat eine umfangreiche Geschichte. Mit einer Kundenliste, die ein paar der wichtigsten Namen der Musik und Filmindustrie umfasst. Viele sind zu uns gekommen, um unsere einzigartige Kombination aus professioneller Musikproduktion und inspirierend kreativer Atmosphäre zu genießen.
Unsere Referenzen umfassen: BBE Records (Germany), Big Talk Productions, Brownswood Recordings (UK), CCRE CO (Japan), Club Star (Germany), Decca Records, Dome Records (UK), EMI Virgin, Film 4, Freestyle Records (UK), George V Buddha Bar, Jazz FM (UK), Kudos Distribution, Pschent Music (France), Rambling Records (Japan), Sony Bmg, Studio Canal, Sugar Music (Italy), Universal Music Group, Wavemusic (Germany)
Wie wir Ihnen helfen können
Heutzutage liegt unser Hauptfokus darauf, großartigen Sound und großartige Musik für unabhängige Künstler und Firmen weltweit zu liefern. Wir wissen, wie wir es besser als die meisten machen können und wir beweisen es jeden Tag mit unserer Geld-zurück-Garantie.
Regie A:
Computer / DAW:
Mac Pro Quad-core Intel, Pro Tools HD 10/11
Monitoring:
PMC TB2S AII
Yamaha NS10 Studio
Mackie Big Knob
Equipment:
Thermionic Culture Fat Bustard II 14ch valve mixer
Mackie 32ch line mixer,
2x Distressor compressors
NEVE 33609JD compressor
TC Electronic Finalizer
Valley People 610 compressor
Studer A80 1/4″ Tape Master Recorder
2x Technics SL1210 turntables with Pioneer DJM-400 mixer
Regie B:
Computer / DAW:
iMac (neuste Generation) (voll aufgerüstet), Pro Tools 10/11
Monitoring:
Adam AX7 – Mackie Big Knob
Equipment:
Avid Mbox Pro, TC Electronic Finalizer
Regie C:
Computer / DAW: iMac (neuste Generation), Pro Tools 10/11
Monitoring: Yamaha HS5
Equipment: Mackie Onix Blackjack, Technics SL1210 turntable,
Verschiedenes (Verfügbar für alle Regien):
Instrumente:
Rodes MarkII electric piano with suitcase amp
Nord Electro II Sixtyone
Vintage Crumar Stratus analog synth
Guerrini accordion
Fender Jazz Bass 1962 replica
Yamaha Pacifica electric guitar
Yamaha acoustic guitar
Yamaha classic guitar
set LP congas
LP Bongo
Handmade Okonkolo Bata drum
LP Timbales
assorted cuban cowbells
various small percussion
Amps:
Fender Blues Junior tube guitar amp
Roland Cube 30 custom
Mikrofone:
Rode NT1
Shure SM57
Shure SM58
Electro Voice RE16
Milab LSR2000
T-Bone RB 500 ribbon
Bluebird Blue
Controllers:
Novation Launchkey 61
Akai APC-20
Software:
Ableton Live, Cubase 7, Logic x, Wavelab 8, Final Cut, Adobe video editing suite, and vast sound library.