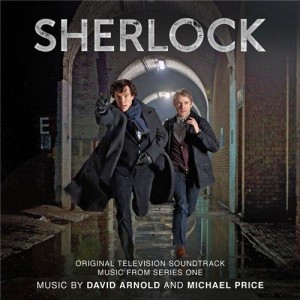 Michael Price ist einer der meist gefragten Komponisten Großbritanniens. Er hat einen Royal Television Society Award gewonnen und war sowohl für den BAFTA als auch zwei Emmy's für die BBC Serie Sherlock mit David Arnold nominiert. Aktuell schreibt er für die neue Staffel von "Sherlock", produziert und schreibt für einen neuen britischen Indipendent Film namens "Delicious" und schreibt ein neues Album mit Erased Tapes.
Am 8. Juni 2012 erschien Chrispian Mill's Regie Debut "A Fantastic Fear of Everything" mit Simon Pegg und einem großen Soundtrack von Michael Price (Soundtrack bald erhältlich).
Die Michal Price Sommerschule: Avid und Michael Price haben sich für eine einzigartige Frage und Antwort Runde zusammen getan. Hier ist der 1. Teil aufgenommen in Michael Prices Heimstudio.
Kürzlich hat Michael den Soundtrack zu "Mr. Stink" für die BBC geschrieben, eine Verfilmung des Kinderbuchs von David Walliams. Ausgestrahlt Weihnachten 2012 mit Sheridan Smith und Hugh Bonneville. 2011 schrieb er den Soundtrack zur Kinderkomödie "Horrid Henry", den Vertigo Film "Cheerful Weather for the Wedding" mit Regie von Donald Rice sowie Paul Wilkin's Thriller "7Lives".
Michael hat außerdem Musik für den Film "the inbetweeners" mit Regie von Ben Palmer geschrieben, als Arrangeur für den Oskar nominierten Film "Tinker Tailor Soldier Spy" und schrieb den Soundtrack zu Crispian Mills's "A Fantastic Fear of Everything".
Seine Referenzen umfassen außerdem den Soundtrack zu "Wild Target. Diesem Job folgte schnell sein Soundtrack für "Wild Child" den erfolgreichen Teeniefilm von Working Title. 2008 schrieb er außerdem den Soundtrack für die Preisgekürte Dokumentation "The Mountain Within".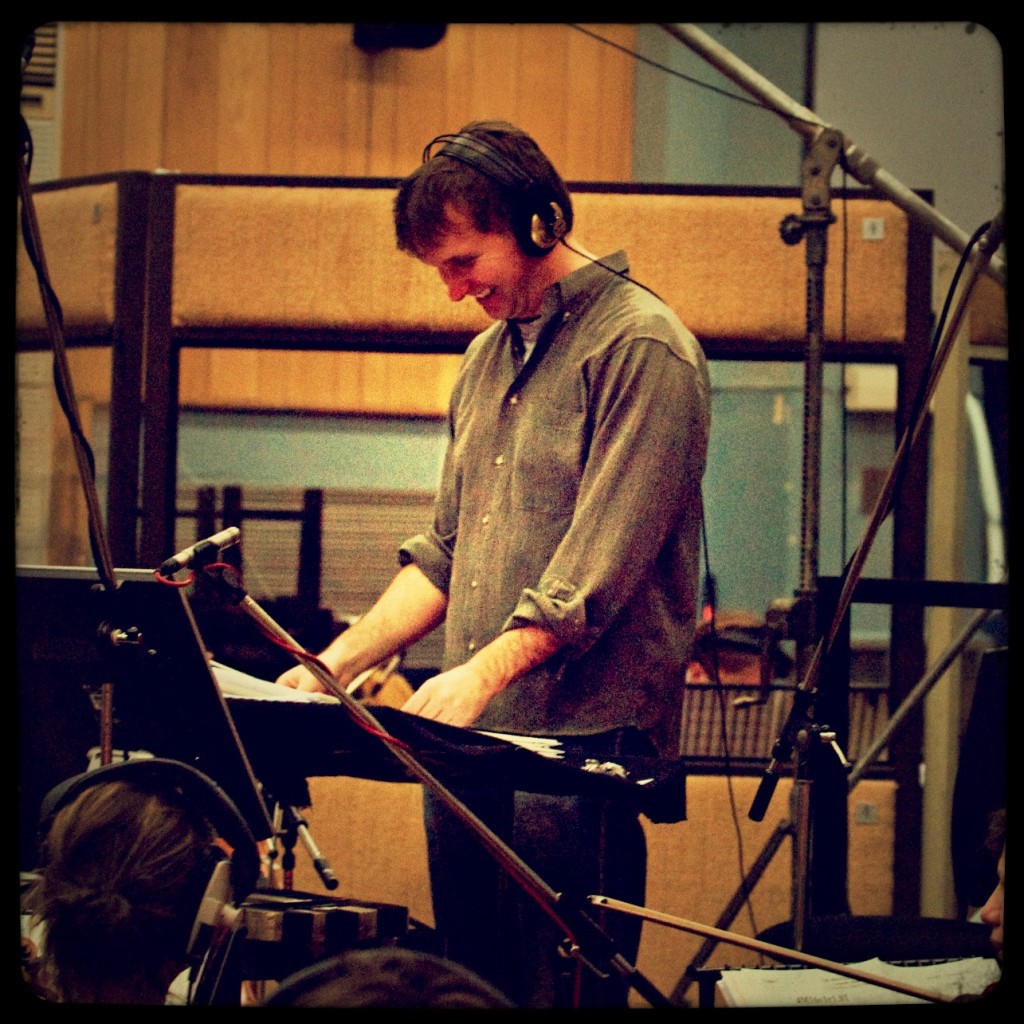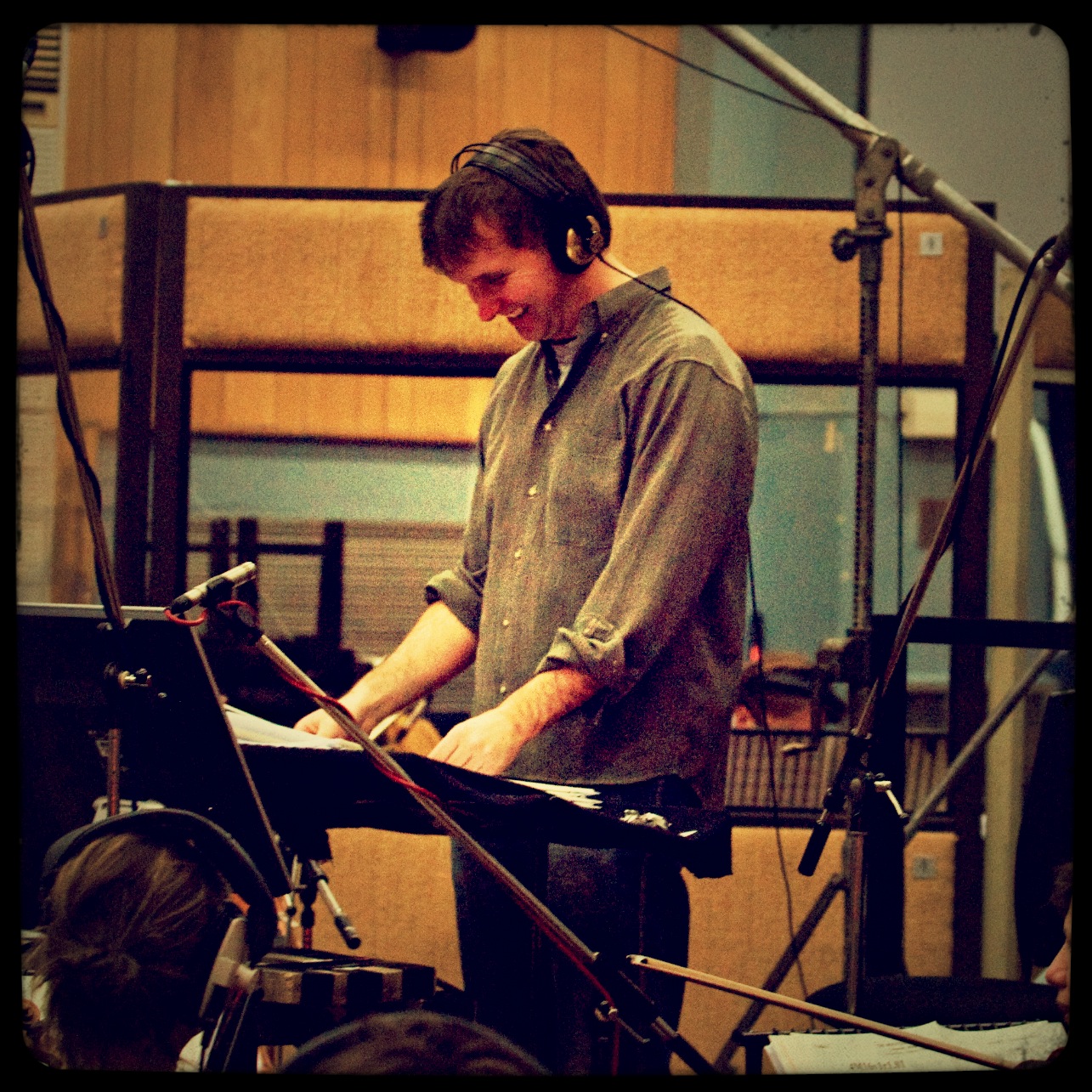 Zusätzlich zu seiner Arbeit für Filme wie "Dommeren" von Zentropa und "Sugarhouse" von Slingshot Studios, hat Michael Soundtracks zu zwei Dokumentationen von Produzent und Regisseur Alfonso Cuaron, "The Shock Doctrine" und "The Possibility of Hope".
Michael traf Alfonso als er Musik für den Film "Children of Men", welcher einen Oskar gewann,  beitrug.
Außerdem hat Michael eine ausgeprägte Arbeitsbeziehung mit dem Komponisten David Arnold, mit dem er für diverse Filme geschrieben und arrangiert hatte unter anderem: "Hot Fuzz", "Casino Royale" und "Quantum of Solace".
Michaels erster Einstieg in das Filmgeschäft war ein Job als musikalischer Assistent, Co Produzent und Arrangeur für den späten Michael Kamen, mit welchem er für 5 Jahre arbeitete und an Projekten wie "X-Men" "Band of Brothers", "Iron Giant" und Metallicas "S&M and concerts around the world" beteiligt war.
Vor seinem Erfolg als Komponist, war Michael sehr erfolgreich als Musikredakteur für Filme wie Peter Jackson's Triologie "The Lord of the Rings", Richard Curtis's "Love Actually, Bridget Jones; The Edge of Reason; und Nanny McPhee". Als Musikredakteur hat Michael an einer breiten Palette von Projekten mitgewirkt und war nominiert für vier "MPSE Golden Reel Award" welchen er 2001 für "The Fellowship of the Ring" gewann.
Michael Price offizielle Website

Ausgewählte Film Referenzen
A FANTASTIC FEAR OF EVERYTHING
Dir. Crispian Mills | Keel Films
THE INBETWEENERS MOVIE (additional music)
Dir. Ben Palmer | Bwark Productions
HORRID HENRY
Nick Moore | Vertigo Films
CHEERFUL WEATHER FOR THE WEDDING
Dir. Donald Rice | Goldcrest Films
7LIVES
Dir. Paul Wilkins | Starfish Films
SIREN
Dir. Andrew Hull | Poisson Rouge Pictures
ISLAND
Dir. Brek Taylor | TaylorMade Productions
WILD TARGET
Dir. Jonathan Lynn | Magic Light Pictures
THE MOUNTAIN WITHIN
Dir. Kyle Portbury | Brag Productions
WILD CHILD
Dir. Nick Moore | Working Title/Universal
SWAN SONG
Dir. Kyle Portbury, Jolyon Rubinstein | FocusUp Media
AGENT CRUSH
Dir. Sean Robinson | Crush Prods/Fantastic Films
THE SHOCK DOCTRINE
Dir. Alfonso Cuaron | Renegade Films
SUGARHOUSE
Dir. Gary Love | Slingshot Films
HOT FUZZ (additional music)
Dir. Edgar Wright | Working Title/Universal
THE POSSIBILITY OF HOPE
Dir. Alfonso Cuaron | Esperanto Films
CHILDREN OF MEN (original source music)
Dir. Alfonso Cuaron | Universal
THE JUDGE
Dir. Gert Fredholm | Zentropa
SOME THINGS THAT STAY
Dir. Gail Harvey | LadyHawke Ventures
LD 50
Dir. Simon de Selva | Four Horsemen Films
ASHES AND SAND
Dir. Bob Blagden | Open Road Productions
Fernseh Referenzen
MR STINK
BBC
LIGHTFIELDS
Dir. Damon Thomas | ITV
SHERLOCK
BBC
THE FIRST MEN IN THE MOON
Dir. Damon Thomas | Can Do Productions
CROOKED HOUSE
Dir. Damon Thomas | Tiger Aspect
Ausgewählte Produktion/Arrangement/Musik Refernzen
TINKER TAILOR SOLDIER SPY
Dir. Tomas Alfredson | Studio Canal | Additional Music Arranger
THE CHRONICLES OF NARNIA: THE VOYAGE OF THE DAWN TREADER
Dir. Michael Apted | FOX 2000 Pictures | Additional Music
PAUL
Dir. Greg Mottola | Universal Pictures | Additional Music
MORNING GLORY
Dir. Roger Michell | Paramount | Additional Music
QUANTUM OF SOLACE
Dir. Marc Forster | MGM | Additional Music Arranger
DIDO (new album 2008)
Orchestrations for Jon Brion (producer)
COLDCUT: SOUND MIRRORS
Collaboration and orchestral arrangement for title track of new album
METALLICA WITH SAN FRANCISCO SYMPHONY ORCHESTRA S&M
Album & concerts, Music Preparation, Concert Co-Producer, Supervision of Orchestration, Production of Orchestra Mix
in SF, New York and Berlin, Supervision of all Audio Pre-Production
BAND OF BROTHERS
HBO, Spielberg, Hanks
Music co-producer, session production, programming, orchestration, conducting
TOMB RAIDER (first score)
Paramount Pictures | Synth Programmer, LA Co-Producer Electronic Score Design, Cue Co-Production
X-MEN
20th Century Fox | Synth Programmer, Electronic Score Design
FREQUENCY
New Line Cinema | Music Co-Producer
IRON GIANT
Warner Bros | Electronic Score Production
WHAT DREAMS MAY COME
PolyGram | Music Producer
EVENT HORIZON
Paramount Pictures | Music Assistant, Programmer
FROM THE EARTH TO THE MOON
HBO | Music Co-Producer
Ausgewählte Musikbearbeitungs Referenzen
CHILDREN OF MEN
Universal | Music Editor
LORD OF THE RINGS (The Fellowship of the Ring, The Two Towers & The Return of the King)
New Line Cinema | Lead music editor, 5.1 master score editing
BRIDGET JONES: THE EDGE OF REASON
Working Title | Music Editor
LOVE ACTUALLY
Working Title Films | Music Editor